Machine Embroidery Items
I've had my embroidery machine since 2000. I've done a little embroidery on totes, quilt labels, and clothing for the most part. I also teach quilt classes in sewing machine stores and as we all know, they are pushing machine embroidery very heavily. Most of the projects are for stand alone embroidery on clothing, table cloths, and pillows. I've seen a few quilts and noticed the lack of actual quilting that makes them look more like comforters instead.
I decided to challenge myself with machine embroidery in quilt-making. Hope you like my gallery and will perhaps hire me to lecture at your guild or sewing retail dealer.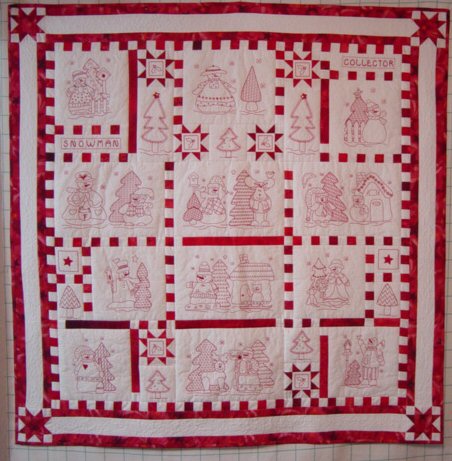 I made the applique version of this design by the Stitch Connection and just had to make the machine embroidered one too. January 2008 to May 22, 2008
Created 4/6/2008
Updated 6/23/2008